You can't beat a funny blunder every now and again, and one Twitter user has managed to find one hidden within a church window.
The beautiful stained glass windows depict Mary and Joseph having a pretty… 'intimate' moment – made even more intimate by the fact it looks like she's having a hold of his manhood.
Twitter user RosieVix posted a picture of the 'X-Rated' window, saying to her followers: "What exactly… is Mary holding?"
What, exactly…, is Mary holding ?? ? pic.twitter.com/U80EFKqBaJ

— Rosievix (@Rosievix) November 17, 2019
Her tweet was met with some hilarious banter from other Twitter users, with one person commenting back: "Crikey… and all this on a Sunday?? If my Vicar finds out, I'll simply lie and tell him I didn't find this funny!"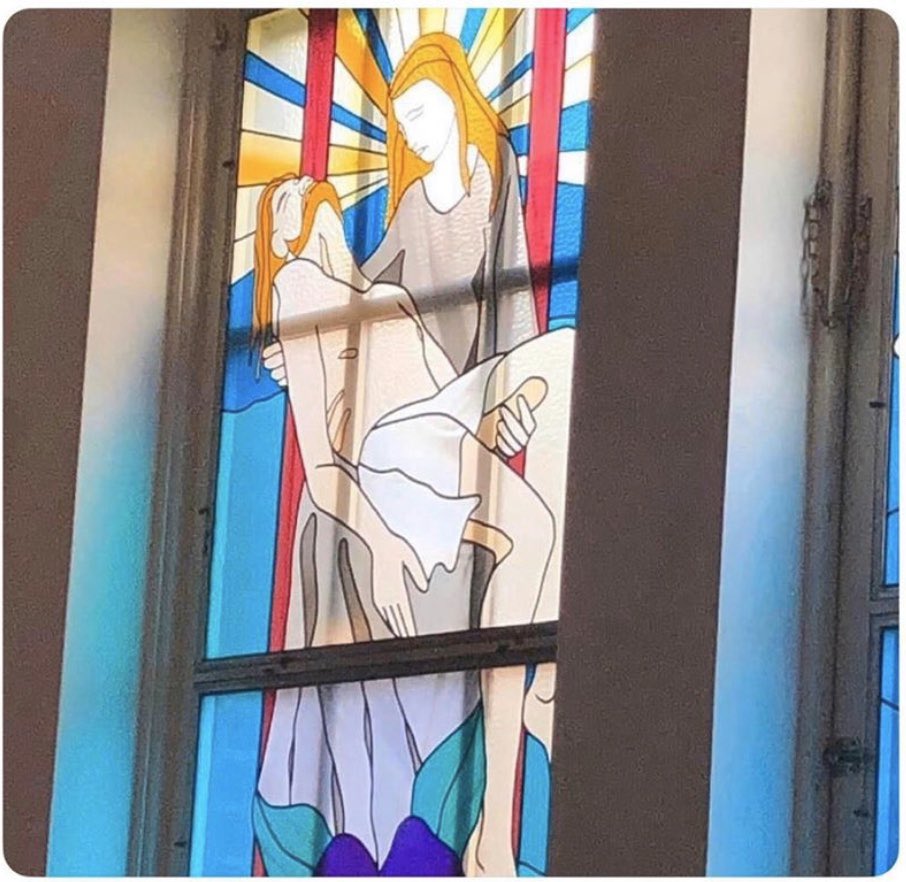 Another commented: "Brings a whole new meaning to the second coming."
It's not quite sure where this stained glass window can be found, but I for one think it's a church that must be into having lots of fun… if you catch my drift.
[Featured Image Credit: 20th Century Fox / RosieVix Twitter]